This answer has been partially answered in a previous article for a 6 mm weld nut. The 8 mm weld nut would weld with similar values. The data can be found in the same referenced source. The question did not specify the weld material so an exact answer cannot be given.
The referenced article is:
WHAT IS A STARTING WELD SCHEDULE FOR A FOUR PROJECTION M6 WELD NUT TO 3 MM (0.117") STEEL?

The Ohio Nut and Bolt Company website is a good source for projection nut welding data.
---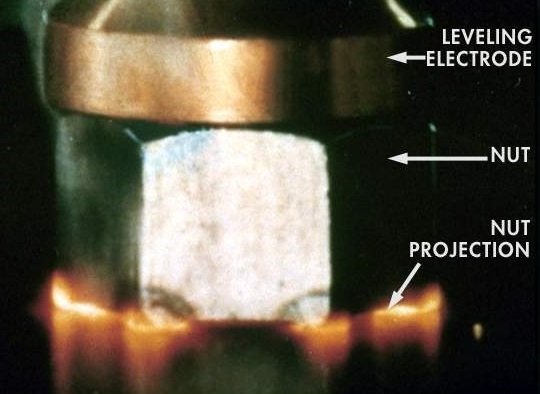 WELD NUT BEING WELDED
Use the above data and develop the proper settings for your application.
When setting up a new schedule always start with low power settings to avoid unexpected expulsion.
References: The Ohio Nut and Bolt Company
RWMA – Resistance Welding Manual 4th Edition
AWS Standard C1.1 Recommended Practices for Resistance Welding