Projection welding weld nuts is very common in industry. There is some data available on the subject. One source is AWS. The other is Ohio Nut and Bolt Company. Their site has schedules for many weld nuts and studs to choose from.

The Ohio Nut and Bolt Company website is a good source for projection nut welding data.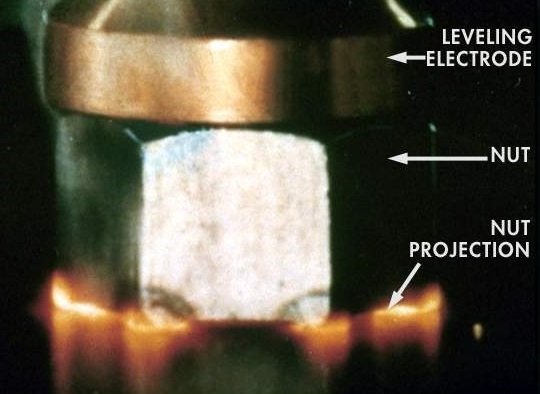 WELD NUT BEING WELDED
When setting up a new schedule always start with low power settings to avoid unexpected expulsion.
References: The Ohio Nut and Bolt Company
RWMA – Resistance Welding Manual 4th Edition
AWS Standard C1.1 Recommended Practices for Resistance Welding