Low weld strength can be caused by anything which retards weld nugget growth or formation. It can also be caused by the condition of the materials being welded.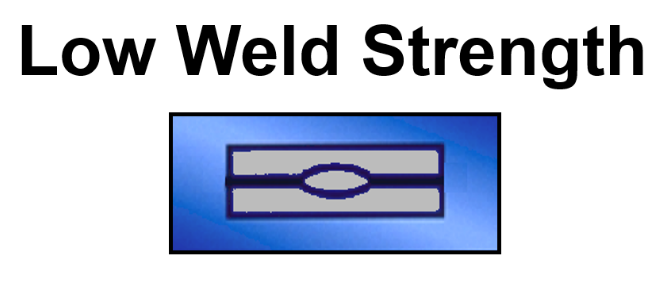 Internal cracks in the weld nugget can lead to decreased strength and need to be prevented or reduced.
Force is the "P" in PCT - Pressure Current and Time.The Force component of a weld schedule is required to hold the two work pieces being welded together during the welding operation. This prevents any arcing due to the parts being loose. If not held tightly molten material would be expelled during the weld operation. It also provides a forging action as the weld solidifies and cools. This forging action greatly improves the final weld strength.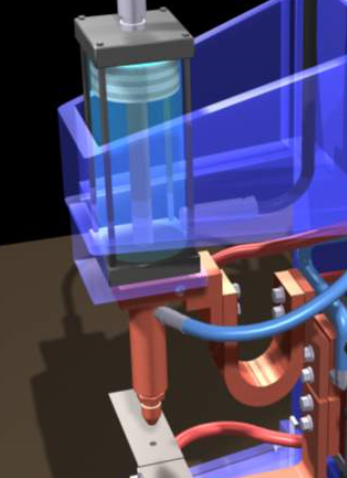 AIR CYLINDER