In North America the common unit of measure for force is pounds (lb). AWS publishes force in units of Kilo Newtons (kn) and pounds (lb). Of course other parts of the world and even N America may use different but equivalent units of measure.
All of these force units (lb) may be converted into pressure units (psi) based on the area the force is being applied to.
Many electronic force gauges measure force and have the ability to read in the unit of measure desired.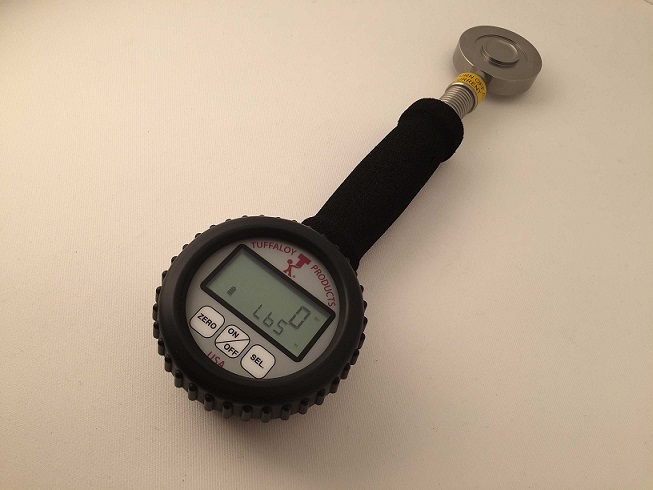 DIGITAL FORCE GAUGE
Pressure and Force are frequently confused in resistance welding. They are related terms. The force applied produces pressure at the face of the electrode. For example approximately 1600 lb-force will produce 32,000 psi/pressure on a ¼" electrode face.
Reference: AWS C1.1- Recommended Practices for Resistance Welding
TUFFALOY CATALOG, Rev 2017