A resistance welding schedule has three defined segments. They are:
SQUEEZE
WELD
HOLD

The purpose of squeeze time is to allow the electrodes to close on the part and build up full pressure in order to contain the weld before the current initiates. Weld is the period that the current flows and the weld nugget is generated.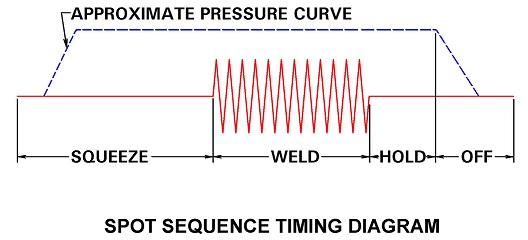 Hold is the last sequence. Contact with the electrodes cools the nugget and the force is maintained. This provides forging action to improve weld quality. In some applications the force is increased during hold to increase the forging action.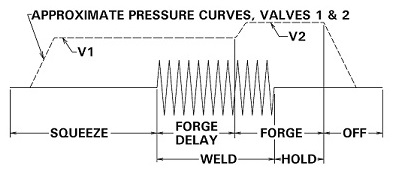 FORGE DELAY
Quench sensitive materials are sometimes tempered with a second lower current level to slow the cooling.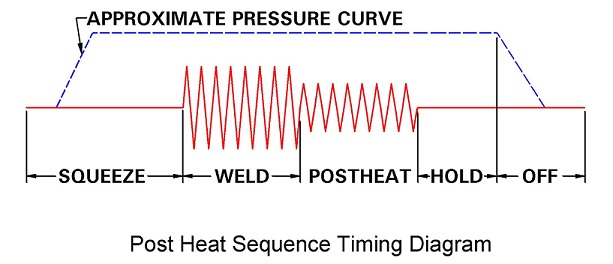 Hold is an important sequence in the weld schedule that should not be over looked.
Reference: RWMA – Resistance Welding Manual Revised 4th Edition