Yes, it could be a power problem. It could be a pressure/force problem also associated with the lack of adequate plant supply. There are many other machine components and schedule issues that should not be overlooked.
These are two articles on related subjects discussed in this blog:
WHY DO WELD NUGGETS VARY DURING A SHIFT?
WHY DO THE FIRST PARTS AFTER A BREAK HAVE UNDERSIZED WELD NUGGETS?
On the subject of power as the day in a plant goes on and more and more equipment comes on line there is potential for a voltage drop. Some facilities do not have adequate supply to handle the instantaneous demand of a resistance welder let alone a bank of welders. Some facilities have not installed adequately sized busses. The resistance welds can suffer depending upon the type of controls that are being used.
Constant current and voltage compensation controls are available to compensate for this condition.
Heavy usage can also impact the force -pneumatic/air system of a plant. The air system or lines may not be able to feed adequate flow to some units when needed. Force/air is reduced or delivered late. The weld will change. Measures must be taken to fix this. Surge tanks near banks of welders can help this situation.
Troubleshooting the process and each welder and weld schedule should not be over looked.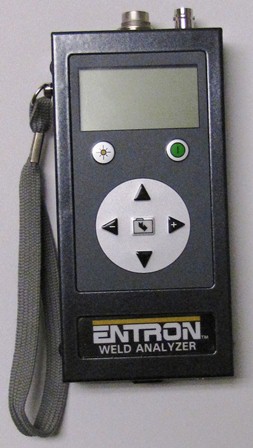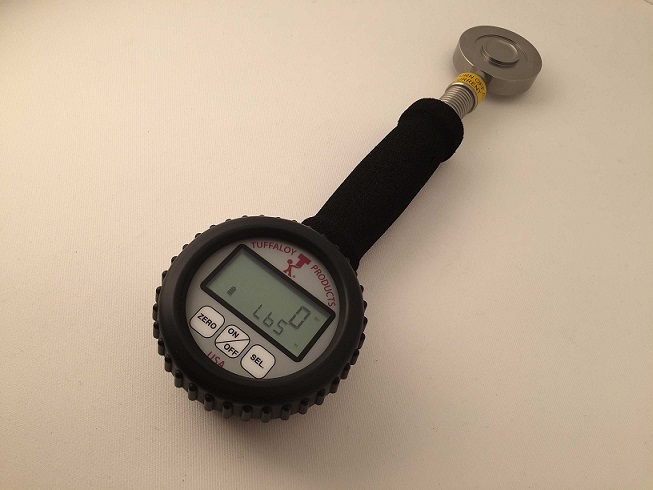 CURRENT METER FORCE GAUGE
The use of a current meter and force gauge are necessary tools to help investigate the source of weld variations.
Conductors, water flow, connections, transformer and controls must all be evaluated as suspects.
Preventive maintenance should also become part of an ongoing program to eliminate variation in the welding process.
AWS J1.2 Guide to Installation and Maintenance of Resistance Welding Machines
Reference: RWMA - Resistance Welding Manual 4th Edition
AWS J1.2 Guide to the Installation and Maintenance of Resistance Welding Machines