An inquiry came in after reading about PCT, It asked when does current flow? To clarify current flows during weld time. Be it AC, DC or MFDC equipment. Weld time is when the current is ON. The current is on the length of time T of PCT. The amplitude of the current is C of PCT. By now you know that the pressure or force is P of PCT.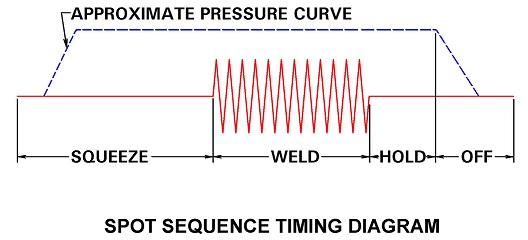 To see and understand this better please view another article in this blog:
HOW ARE PRESSURE CURRENT AND TIME USED IN RESISTANCE WELDING?
Reference: RWMA Resistance Welding Manual 4th Edition