Several sources are available to select the electrode material for spot welding. If the material to be spot welded it known you are ready to proceed. Two sources for information are:
AWS Standard C1.1 Recommended Practices for Resistance Welding
RWMA – Resistance Welding Manual 4th Edition
Stainless steel is a relatively strong resistive material. This means that in electrodes we will need strength but not necessarily a high conductor. The recommended electrode material for stainless is RWMA Class 3. This is the strongest of the copper alloy electrode materials but still has good electrical conductivity. The second choice would be RWMA Class 2 which is not as strong but has better conductivity.
The chart below shows electrode material selections for various spot weld material combinations.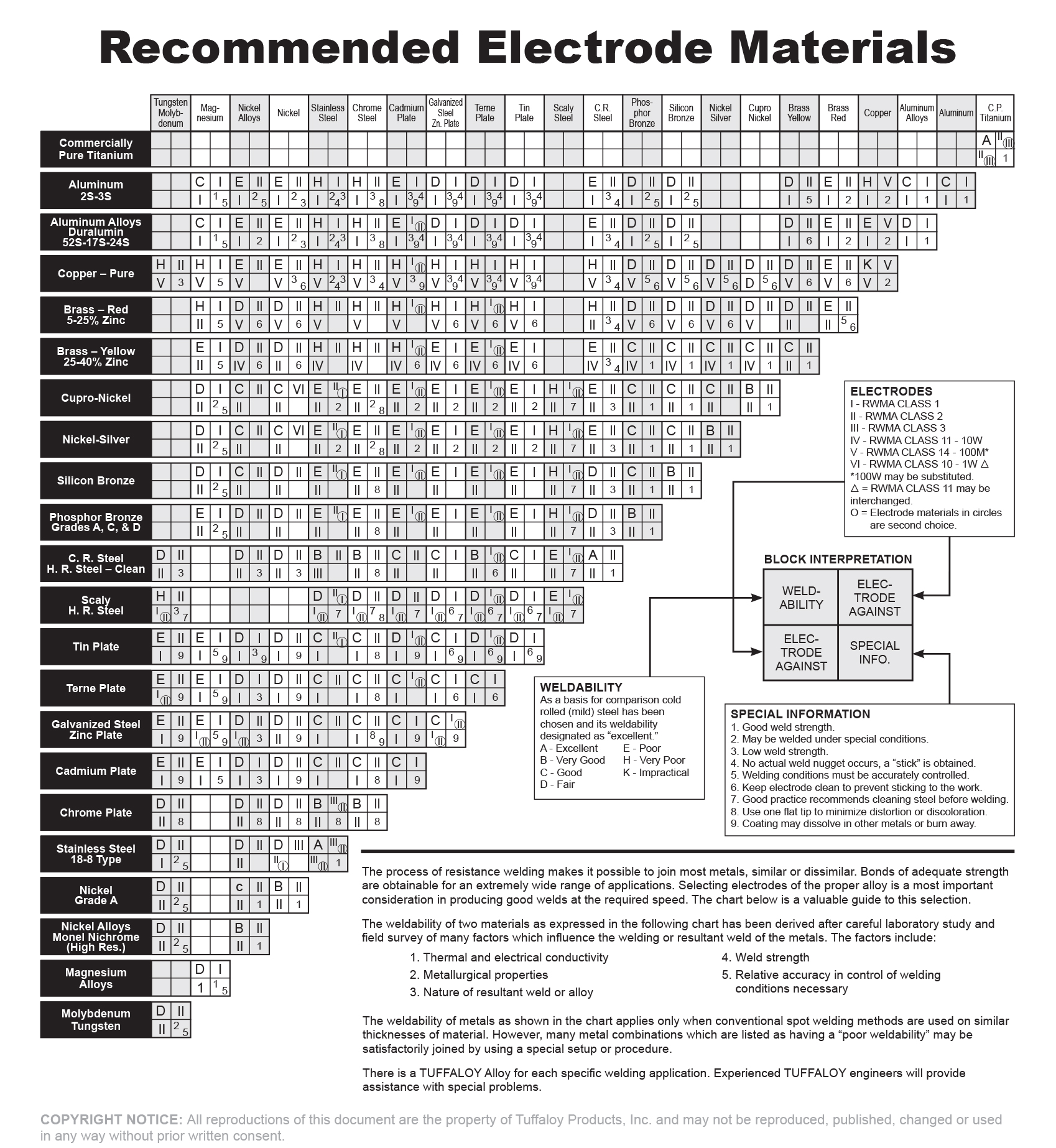 For additional information on this topic see article:
HOW DO I SELECT THE PROPER ELECTRODE MATERIAL FOR SPOT WELDING?
Reference: AWS C1.1 Recommended Practices for Resistance Welding
RWMA Resistance Welding Manual 4th Edition
Tuffaloy Products Catalog and Website
CMW Inc. Catalog