This question is not clear to the author of this blog. Resistance welding materials are classified by their material compositions and properties. In North America the Resistance Welding Manufacturers Alliance (RWMA) and American Welding Society (AWS) publish this data.
RWMA Resistance Welding Manual 4th Edition
AWS Standard J1.3 Specification for Materials Used in Resistance Welding Electrodes and Tooling
This blog has various articles describing the various material Classes of resistance welding electrode materials specified by the RWMA.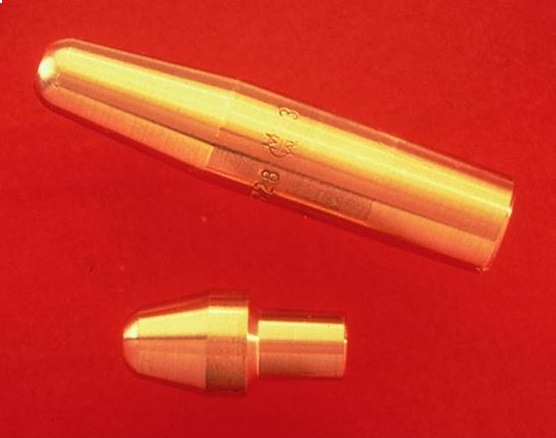 FULL SIZE ELECTRODE AND MALE CAP
Specifications of common designs, specifications, application and common uses are also described in the referenced documents and articles. Similar documents are published by ISO and Asian standards organizations.
Reference: RWMA – Resistance Welding Manual 4th Edition
AWS Standard J1.3 Specification for Materials Used in Resistance Welding Electrodes and Tooling