Yes, upslope might help in the reduction of expulsion or spatter during resistance welding.
In another article: WHAT IS UPSLOPE IN RESISTANCE WELDING
It was described that the lower power applied during upslope gives the components a chance to anneal and relax and come into full contact before full power is applied. This reduces the possibility for material expulsion. An example is poor alignment or badly formed projections can sometimes be helped with upslope.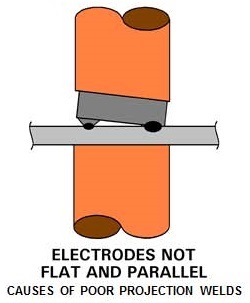 MISALIGNMENT OR BADLY FORMED PROJECTIONS
In the case of welding galvanized material upslope allows some of the zinc metal to melt and be pushed out of the joint area and not be subject to expulsion.
Reference: RWMA- Resistance Welding Manual, 4th Edition