Burrs in projection welding be it Capacitive Discharge, AC or MFDC resistance welding are caused by several factors. One is the inability to contain the molten weld nugget as it is forms. Another is the weld interface may have been overheated. A very important factor is that the full force must be maintained on the projections as they collapse. Pressure/force is a factor in each of these considerations. To reduce the burrs and weld flash/expulsion that creates this condition one must look at the basics of force application.
One item to evaluate is – Pressure
Was full adequate pressure applied to all projections equally and were they properly seated before the power sequence was initiated. If yes, each projection will heat up evenly.
Another area of concern is - Force follow up
Is the equipment capable of maintaining full force as the projections collapse or is there hesitation? Full pressure/force must be maintained as the projections collapse. There cannot be any hesitation or delay in the pressure/force delivery system. A large press welder (inertia is the problem) cannot do this unless designed for this operation. Is the cylinder worn and ready for a rebuild? Is the servo worn and showing signs of a delay? This is blacksmithing. The hammer must strike while the metal is hot.
Projection size and shape
If projections are missing or unequal in size or height current flow will be very inconsistent and expulsion should be expected.
Alignment:
Next good alignment insures that all projections are making full contact before the current is initiated. If one makes contact after current initiation there will be an arc/flash. Not to mention that the other projections carried too much current before it touched down.
Pressure affect upon Heat:
Pressure has an affect upon the heat in the weld system inversely. This means that if the pressure increases the temperature of the weld will decrease. One would expect colder welds and less expulsion when the pressure is increased.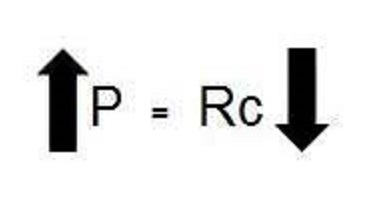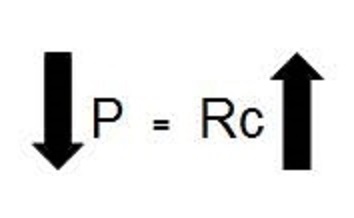 The pressure has a direct affect upon the contact resistance between the electrode and the workpiece. Higher pressure makes better contact between the electrode and the part. The current will flow easier and less resistance is encountered at the interface.
If pressure is reduced the surface contact is not as good, resistance increases and current does not flow as easily. Heat builds up on the surface of the part. This may lead to expulsion from the surface. This can damage the part and electrode without producing heat and a nugget at the desired interface.
Increasing pressure will decrease the heat. One would expect to see lower weld strength and less expulsion with more pressure. The increased weld pressure also contains the weld nugget better when a nugget does form. Less expulsion would be expected.
The important factors in projection welding are:
FORCE APPLICATION AND FOLLOW-UP
ALIGNMENT
PROJECTION SHAPE, SIZE & CONSISTENCY
ELECTRODE MATERIAL AND CONFIGURATION
THESE ITEMS ARE ADDRESSED FULLY IN ANOTHER ARTICLE IN THIS WEBSITE:
"HOW DO YOU DEVELOP A PROJECTION WELDING PROCESS?"
Reference: AWS C1.1 Recommended Practices for Resistance Welding
AWS J1.3 Specification for Materials Used In Resistance Welding Electrodes and Tooling
AWS J1.2 Guide to Installation and Maintenance of Resistance Welding Machines