As stated in several articles millions of weld nuts and bolts are welded every month probably each week. The industries include automobiles, aircraft, appliances, office furniture, appliances and many others. Their function can be very critical dependent upon the application. Assorted projection welding nuts are shown below.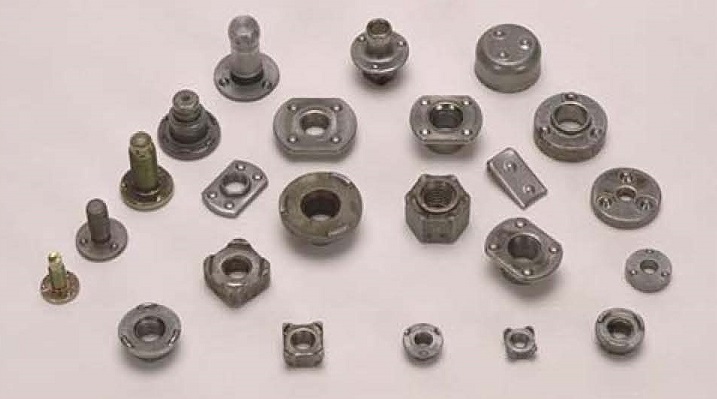 ASSORTED WELD NUTS
---
The quality of these projection welds is very important. They are tested for torque, push off and set down.
In this blog there are three articles that discuss the status of testing:
WHAT ARE THE QUALITY STANDARDS FOR NUT PROJECTION WELDING?

WHAT VARIATION IS EXPECTED IN THE PUSH-OFF TEST OF A PROJECTION WELDED NUT?

IS THERE A WELD STANDARD FOR WELD NUT SET DOWN?
The conclusion of these articles is that at this time there are no published strength or test standards available for projection nut or bolt evaluation.
The articles do offer guidelines to develop values that can be used in many applications.
References: AWS Welding Journal: January & March 2011 Q & A "Quality of Forged Projection Weld Nuts" by DONALD F. MAATZ JR.
AWS C1.1 Recommended Practices for Resistance Welding