One cannot calculate the welding parameters (squeeze, weld, hold – force & amperage). A very similar question was recently answered for 4MM wire.
CAN THE BUTT END OF A 4MM (0.156") MILD STEEL WIRE BE PROJECTION WELDED AT 90 DEGRESS TO A PIECE OF 4MM (0.156") MILD STEEL WIRE?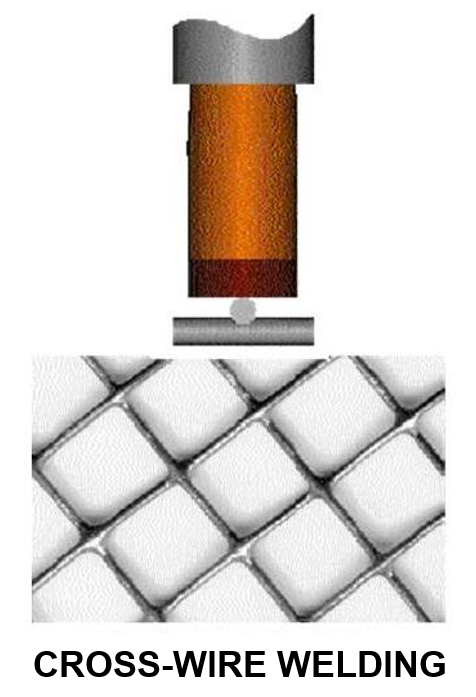 The process is very doable but the parameters are likely not published. They cannot be calculated. One will need to either consult the literature for similar operational data or do trial and error.
Another article in this blog describes the steps one must follow to do the trial and error:
"HOW DO YOU DEVELOP A PROJECTION WELDING PROCESS?"
This outlines the processes to develop a schedule and the important factors to consider in setting up the equipment:
FORCE APPLICATION AND FOLLOW-UP
ALIGNMENT
PROJECTION SHAPE, SIZE & CONSISTENCY
ELECTRODE MATERIAL AND CONFIGURATION
A "T" weld is not a cross wire weld. It is a projection weld similar to an elongated projection weld. The most important factor will be the cut off of the wire end. Secondly, fixturing it to maintain its perpendicularity as force is applied. Good tooling and maintenance can make this work and many good welds will be produced.
Reference: AWS C1.1 Recommended Practices for Resistance Welding
AWS J1.3 Specification for Materials Used In Resistance Welding Electrodes and Tooling
AWS J1.2 Guide to Installation and Maintenance of Resistance Welding Machines