Yes, projection welding is very common with wire. Cross wire welding is done every day to make fencing and grating.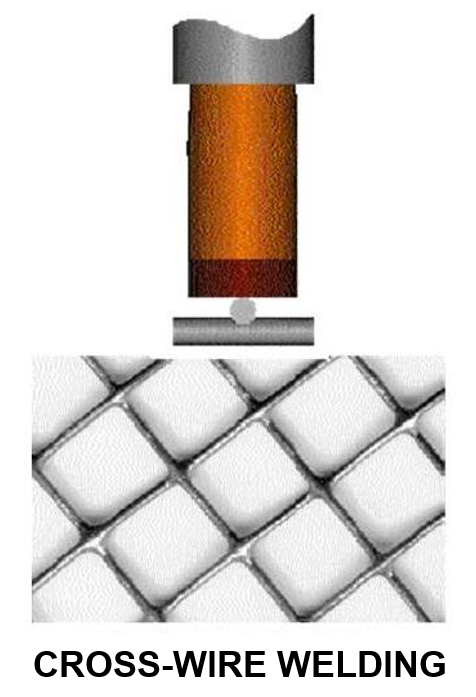 In cross-wire welding the radius of the two wires forms a natural point contact and concentrates the heat and pressure to make the weld.
In the question presented above, there is only one natural radius. This is still a line point contact. This style of projection welded regularly with ring projections and elongated projections. Below are examples of ring projections. They are frequently used for fluid tight applications. In the right figure are a few examples of elongated projections. They would represent a wire laid on a flat surface to be projection welded. This is the application we have here.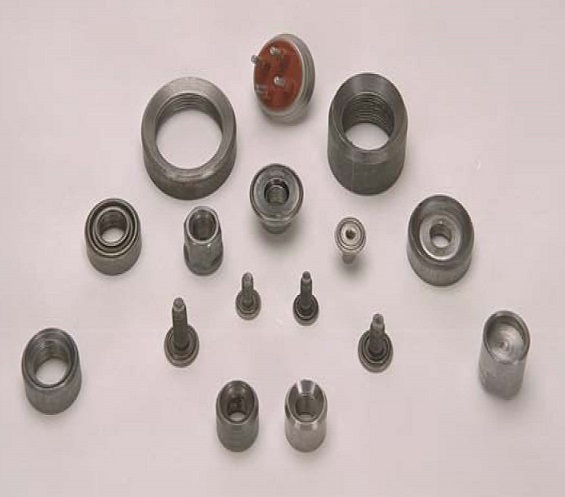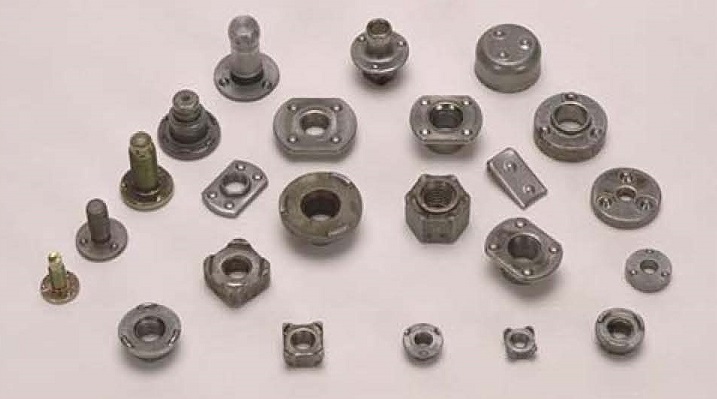 RING PROJECTIONS SOME ELONGATED PROJECTIONS
If the end of the wire is not cut flat but is a point then this is two projections coming together.
The real issue here is tooling/fixturing the wire end to hold it rigid to prevent deflection as it is pressed against the stationary wire at 90 deg. Tooling and fixturing will decide the success of this projection welding process.
Other important factors in projection welding are:
FORCE APPLICATION AND FOLLOW-UP
ALIGNMENT
PROJECTION SHAPE, SIZE & CONSISTENCY
ELECTRODE MATERIAL AND CONFIGURATION
THESE ITEMS ARE ADDRESSED FULLY IN ANOTHER ARTICLE IN THIS WEBSITE:
"HOW DO YOU DEVELOP A PROJECTION WELDING PROCESS?"
Reference: AWS C1.1 Recommended Practices for Resistance Welding
AWS J1.3 Specification for Materials Used In Resistance Welding Electrodes and Tooling
AWS J1.2 Guide to Installation and Maintenance of Resistance Welding Machines