The most stocked electrode taper sizes are RWMA #4 and #5. These sizes are readily available in either full size electrodes or male and female caps. In these sizes most standard face sizes A-pointed, B-dome, C-flat, D-offset, E-truncated & F-radius are stocked.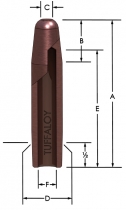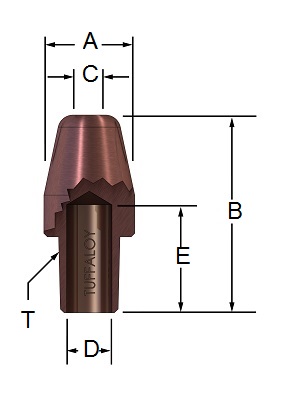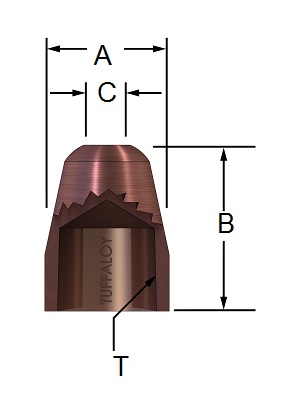 Full Size Male Cap Female Cap
Metric size female caps are stocked to ISO specifications in metric diameters of 13 and 16 mm. Some 19 mm metric caps are also available. Metric caps are generally stocked in product designs used in automotive applications.
Ref: RWMA Manual
ISO 5821