Water flow measurement is critical to ensure the components of the resistance welder and especially the electrodes are receiving the proper amount of cooling water during operation.
AWS J1.2 Guide to Installation and Maintenance of Resistance Welding Machines offers information about the setup and maintenance of resistance welders.
In the marketplace water flow frequently is 0.5 – 1.5 gal/min. to the electrodes. The transformer, control and conductors also will receive flow. Total flow to the machine is machine specific.
Installation of a flow meter, switch or indicators on the machine is helpful to insure water flow to each circuit and all critical areas. There are many acceptable flow meters and indicators on the market. Two examples are shown below.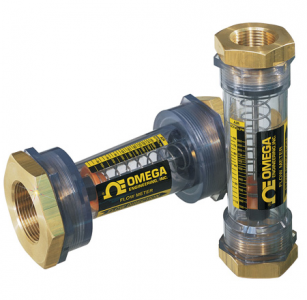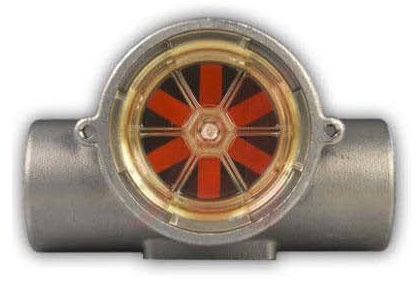 WATER FLOW METER WATER FLOW INDICATOR
The meters can ensure that full flow is going to the machine and that each cooling loop has flow. If there is a critical loop a flow switch can be installed which can ensure flow is present or send a signal/prevent operation if flow is not as desired.
Reference: AWS J1.2 Guide to Installation and Maintenance of Resistance Welding Machines