Yes, resistance welding electrodes should always be water cooled.
The water for the electrodes should come directly from the water manifold.
The flow rate should be optimally 5.5 L/minute (1.5 gallons/minute) at a water temperature of 18 – 29 deg C (65 – 85 deg F). Flow should never be less than 2 L/minute (0.5 gal/minute).
Additional flow and water specifications can be found in AWS Standard - J1.2 "Guide to Installation and Maintenance of Resistance Welding Machines"
Water flow tubes should be located within 6 mm (¼ inch) of the hole bottom. This prevents steam pockets from forming.
Water flow on the exit side should be monitored with flow indicators or gauges.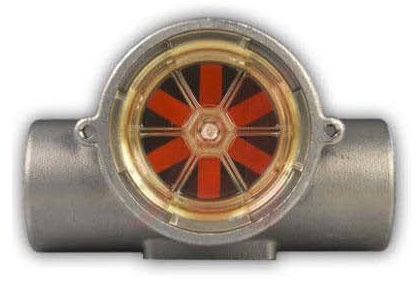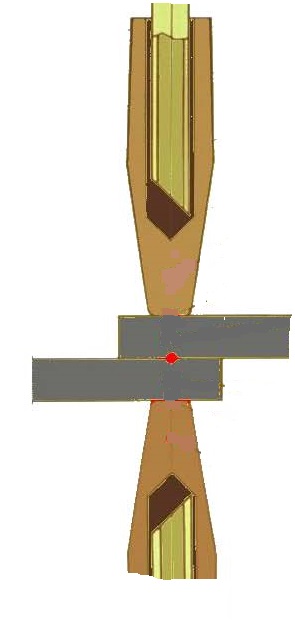 FLOW INDICATOR PROPERLY LOCATED WATER TUBES
There are applications where direct water cooling is not possible.
Seam welding wheels cannot be internally water cooled. In this case flood cooling is used externally on the wheel and weld area.
Button and Threaded electrodes cannot be cooled directly. Their holders need water cooling as close as possible to conduct heat away.
Nut welding electrodes are another system which frequently use a locator pin thus preventing direct water cooling. Frequently these systems employ a facing material RWMA Class 11 which can withstand the heat.
With the exception of these and other applications where water is impossible. Water is very important and necessary for the proper operation of resistance welding electrodes.
Other articles in this blog on water cooling are:
"HOW COLD SHOULD THE WATER BE FOR RESISTANCE WELDING?"
"HOW CAN HEAT CAUSE SMALLER NUGGETS AS I WELD?"
Reference: AWS AWS Standard J1.2 "Guide to Installation and Maintenance of Resistance Welding Machines"
RWMA Resistance Welding Manual 4th Edition