It is the norm for the welding wheels to be the same diameter. This is necessary if they are driven by a common drive. If they are driven by the same drive and they were not the same diameters one wheel would turn faster than the other and would be slipping on the workpiece constantly. If they are the same diameter and geometry the weld should be well controlled and consistent.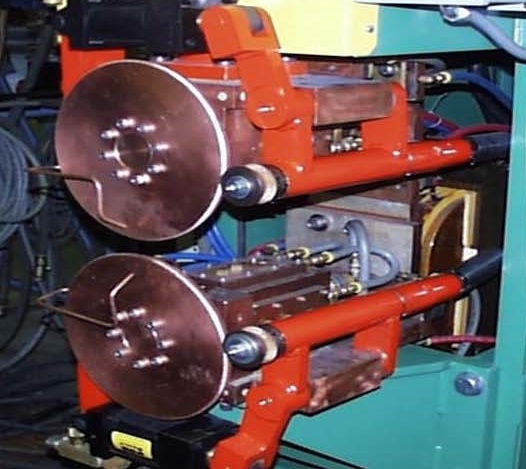 KNURL DRIVE SYSTME WITH SAME SIZE WHEELS
In some equipment different sized wheels are used but in this case one wheel is driven separately at the proper surface speed or is driven by friction on the workpiece and the other wheels drive.
Another similar article in this blog is:
WHEN SEAM WELDING WITH ONE LARGE AND ONE SMALL DIAMETER WHEEL CAN THE WELD NUGGET FORM TOWARD ONE SIDE OR THE OTHER?
Reference: RWMA – Resistance Welding Manual Section 4