The transformer tap switch of a resistance welding transformer is installed on the windings of the primary side of the transformer. By changing the tap switch one is changing the turns ratio of the transformer. When the turns ratio changes it will change the voltage in the secondary coil. Tap 1 will produce the lowest secondary voltage and the highest tap will produce the highest secondary voltage and potentially the maximum KVA rating of the transformer.
---
See article:
DO I NEED TO INSTALL A SERIES BAR TO MEASURE THE TURNS RATIO OF A RESISTANCE WELDING TRANSFORMER?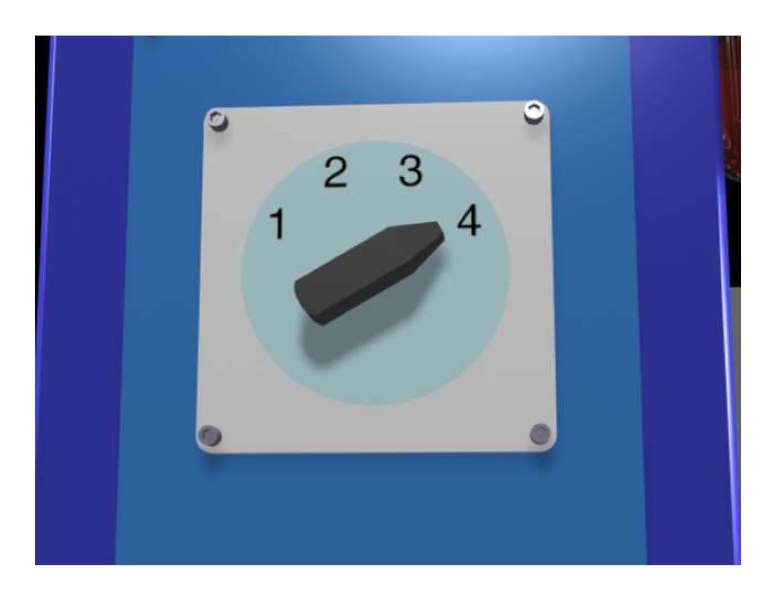 PRESS WELDER TAP SWITCH
As a suggestion to get the best performance: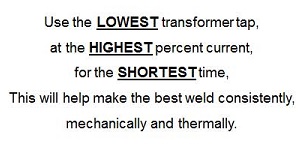 To see other articles on this subject do a search on transformer taps in this blog.
References: RWMA – Resistance Welding Manual 4th Edition