The voltages will vary depending upon the machine components and design but commonly at the open electrodes ready to weld the voltage will read about 2 volts. Depending upon the input transformer voltage and the machine this range could be 2 – 5 volts. Many MFDC transformers in the field have 9 or 13 volt outputs. Due to inherent machine resistances this voltage will drop and is frequently measured at 2 volts at the electrodes.
This 2 or 3 volts can then drive several thousand amperes through the part. OHM's LAW enables this: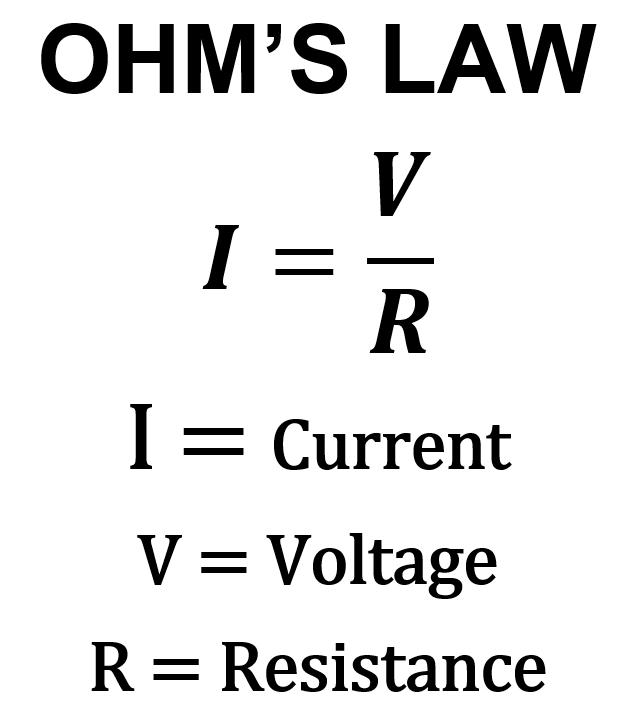 In a typical application the math for a typical current output would be:
Current I = V/R = 2 Volts / 0.0003 (300 micro Ohms) = 6,666 amperes
Current I = V/R = 2 Volts / 0.0003 (140 micro Ohms) = 14,283 amperes
Very low voltages are able to drive very high amperages.
The voltages on the electrodes in MFDC is a DC voltage with a 1000 Hz ripple. There is no zero sine wave cross and it is not a square wave.
For more information on the MFDC wave form go to another article in this blog titled:
WHY OR HOW DO MFDC CONTROLS CHANGE CURRENT FROM AC TO DC TO AC TO DC?
Reference: ENTRON Controls, LLC