Downslope is a term to describe the end a weld cycle where the current is gradually decreased from full power to some lower value. It is usually a period of time usually 3-10 cycles in standard AC welding.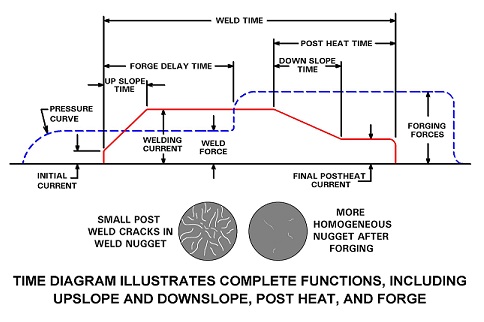 Downslope is shown in the next to last section of the red current line - as it gradually decreases. This period is as a slow cool to prevent quenching of materials that are subject to becoming brittle. It extends the period of heat treatment as shown here by the forging curve.
Additional information can be found in another article in this blog:
What is Upslope in Resistance Welding?
Reference: RWMA - Resistance Welding Manual 4th Edition