In resistance welding there is opposition to current flow. This is especially true in AC welding systems. The total opposition to current flow is IMPEDANCE. Impedance is made up of two components resistance and reactance.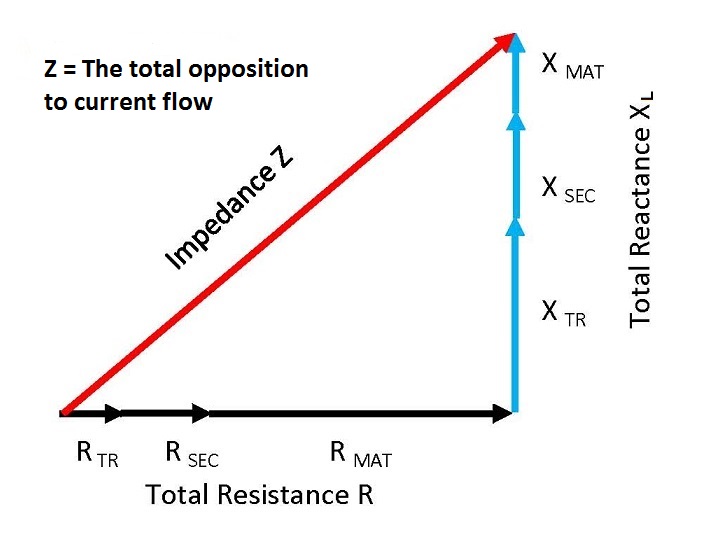 Reactance (X) is basically only present in AC circuits.
Reactance (X) is created by the induced magnetic field around the conductors in the secondary.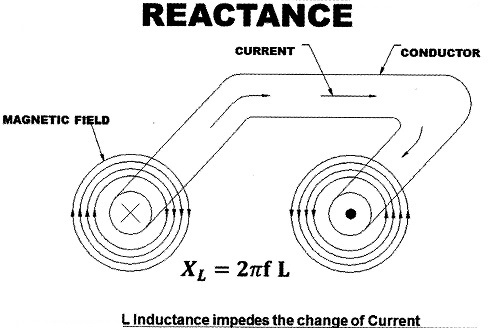 This induced field wants to stay in a steady state but in AC, current is constantly changing (reversing from positive to negative) with the AC sine wave. The Reactance builds momentum in each half cycle and resists changing to the other direction. The stronger the magnetic field the larger the reactance. The size of the welder throat is a factor in determining this magnetic strength. Larger throat areas create stronger magnetic fields.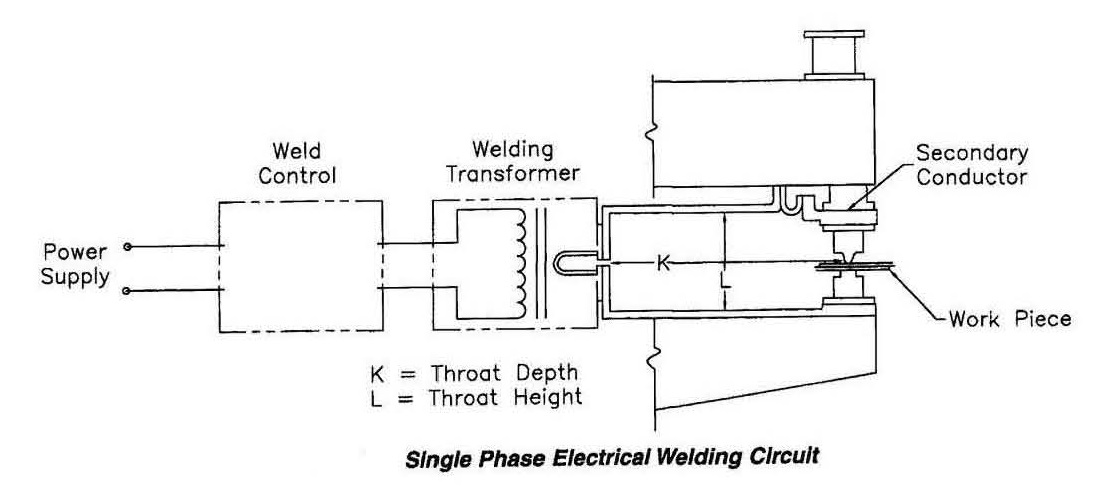 Larger K & L lead to increased reactance.
If one looks at a Transgun, the transformer and gun have been designed as one (Integrated Together) which minimized the K & L Area. The Impedance is greatly reduced. Transguns are very efficient in delivering higher current with smaller weight transformers on the robot arms.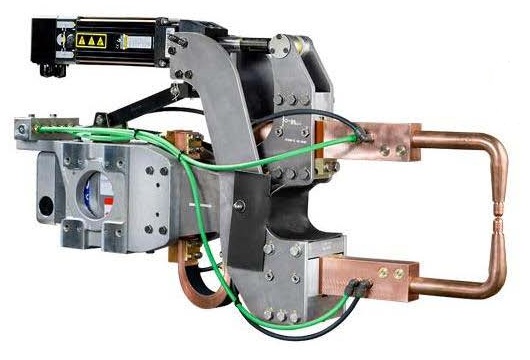 TRANSGUN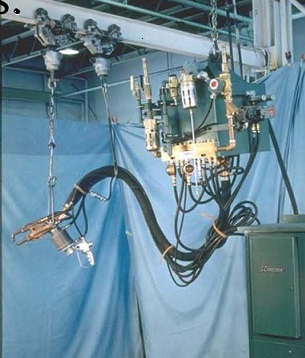 PORTABLE GUN
Transgun's predecessor the Portable Gun had a large long throat area (High Reactance) requiring a large transformer that had to be mounted from a structural frame or on the ground.
Integrating the gun and transformer together as a TRANSGUN was a great improvement in efficiency electrically and increased the payload for the robot arm.
For further discussion on this see other topics in this blog:
WHAT IS IMPEDANCE IN RESISTANCE WELDING?
IS THERE REACTANCE IN MFDC OR DC RESISTANCE WELDING?
Reference: RWMA - Resistance Welding Manual 4th Edition